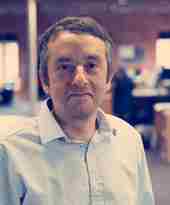 Alex Stutz
Research Manager, CFE (Research and Consulting) Ltd
Alex has substantial experience in managing mixed-methods research projects for national and local government and third sector organisations. Alex has an extensive background in projects focusing on children and young people and STEM. Alex joined CFE Research in 2015 before which Alex spent nearly ten years as Head of Policy at the National Youth Agency. At CFE Alex has managed a range of STEM related evaluations including for the Nuffield Foundation's Research Placements programme and currently oversees the evaluation of Energy Quest for Engineering UK.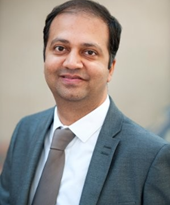 Amit Kotecha
Senior Campaigns Manager, Network Rail
Amit leads on the planning and delivery of Network Rail's early career programmes, to Inspire the next generation of young people to develop careers in STEM making the rail sector a natural choice for a diverse range of talent. Amit focuses on enhancing the diversity equality and inclusion agenda through the delivery of STEM outreach initiatives, supporting the business to recruit into future talent pipelines.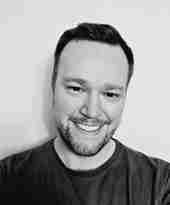 Andy Sweeting
Head of Transport Labour Market and Skills, Department for Transport
Andy has been leading the DfT's labour market and skills policy development and implementation since March 2021 where he advises ministers on labour market and skills policy issues. He leads the development of a call for views and ideas and the establishment of an industry-led transport employment and skills taskforce. Andy also leads the co-ordination of transport labour market and skills work across government departments and the wider departmental strategy work focusing on delivering the department's strategic priorities.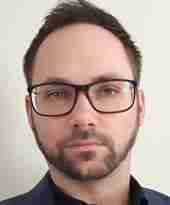 Barry Andrews
HR Manager, Kenard Engineering Group
Barry is a HR Manager working for the Kenard Engineering Group, a subcontract manufacturer providing services to world leaders in the aerospace and communications sector, managing the HR requirements for 120 employees across 3 sites. He started his career in engineering as an apprentice 25 years ago and feels passionately about securing its future in the UK, and in recent years has become increasingly involved in working with the local community and education providers to engage with young engineers, sharing his experience and insight into the skills a modern SME requires and supporting educational establishments in developing ways to achieve this.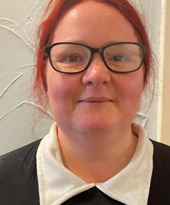 Caroline Maston
Teacher, Lighthouse School
Inspired by the movie Jurassic Park, Caroline Maston studied Human Genetics at the University of Leeds. Since graduating, she has spent the last 20 years teaching secondary science with 15 of them being in special education. Where she honed her skills in providing practical science on a very small budget. She currently works at Lighthouse school, Leeds a specialist provision for children with Autism between the ages of 11 to 19.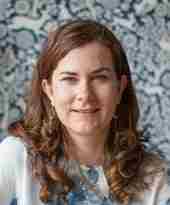 Caroline Murray
Chartered Civil Engineer, Calm Engineering
Caroline is a chartered civil engineer and an experienced project manager with over 20 years experience in flood risk and water level management. After 15 years working in consultancy, Caroline founded Calm Engineering in August 2014 with a strong desire to develop a community focused engineering business that utilises nature based solutions to build long term flood and drought resilience for communities and the wider environment. Caroline is an expert at building collaborative relationships with partners and stakeholders to deliver projects more effectively - only by working together can we truly make a difference to the threats of climate change and biodiversity decline. Caroline now has a small group of freelancers, SMEs, who all work with her on a variety of projects delivering flood resilience to communities in Somerset and Cornwall.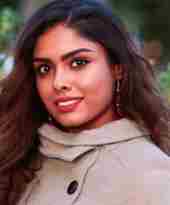 Dilani Selvanathan
Research and Development Engineer at Herotech8
Dilani Selvanathan is a research and development engineer at Herotech8, a robotics start-up. She works on a mixture of electronics, hardware, robotics and software projects to develop prototypes for automated drone technology. Her ambition is to become a space robotics engineer developing technologies to explore the unknown and help humans to become an interplanetary species. After completing her GCSE's, Delani went to an engineering specialised sixth form college (a UTC) and studied A level Mathematics, Computer Science and a BTEC Diploma in Engineering. She really enjoyed my BTEC Engineering course because I got a lot of hands-on experience and worked on amazing projects. This was one of the reasons why she wanted to do an apprenticeship. After completing her A levels, she did a software engineering degree apprenticeship with the BBC and studied at the Queen Mary University of London which she completed last year.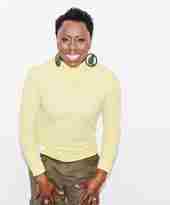 Fayon Dixon
Broadcaster, Host and Facilitator
Fayon Dixon is a broadcaster, host and facilitator with her purpose embedded in motivation, encouragement and inspirational interactions. Fayon is a weekly contributor for BBC Radio and the creator, host and producer of 'The Kids Are Alright Show' on Riverside Radio, winning best presenter and best community content in 2018 and 2019. Her versatility in presenting stretches from LIVE events, TV broadcasts, STEM networking events, online seminars and as a virtual hybrid host. Fayon delivers motivational, interactive workshops in schools and also to Stroke survivors in the community supporting them to regain their voices and confidence. www.fayondixon.com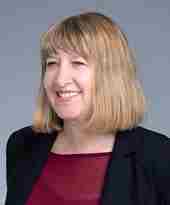 Fiona Dyer
Shell UK National STEM Programme Manager
Fiona has worked for Shell in several UK and global communications roles including PR and brand and corporate communications. More recently she has managed Shell UK's national STEM programmes as part of the social investment and performance team. In her early career she worked in financial and business to business market research.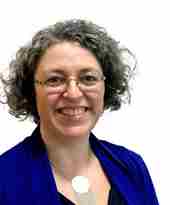 Dr Hilary Leevers
CEO, EngineeringUK
Hilary joined EngineeringUK as Chief Executive in January 2019 and leads the organisation in its mission to inspire the next generation of engineers and increase the talent pipeline into engineering. Before that, she was Head of Education and Learning at Wellcome, building up a team to improve science education across the UK through research, advocacy, funding and direct interventions. From 2007 to 11, Hilary was Assistant Director at Campaign for Science & Engineering working on a breadth of policy issues including: education and skills; government support for public and private research; and its use of scientific evidence. Prior to that she was an Assistant Professor at the Centre for Molecular and Behavioural Neuroscience, Rutgers, US, exploring early cognitive and language development and developmental disabilities. She gained a DPhil from Oxford in children's reasoning following broader studies in Natural Sciences. She is a governor of a 5 to 16 comprehensive school.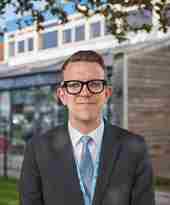 Jim Smith
Headteacher, Meden School
Jim is the headteacher at Meden School, an 11 to 18 secondary school of 1,000 students in north Nottinghamshire, Mansfield. He has been a design, technology and engineering teacher for the past 20 years and has taught in a range of schools throughout his career. He is an experienced secondary school leader with a demonstrated successful history of working in a variety of educational leadership and management roles. He played a key role in establishing NUAST as a highly successful specialist STEM secondary school and Sixth Form, in Nottingham, focusing on industry involvement in curriculum delivery. He became headteacher of Meden School in November 2019.
Jo Trigg
Director of Communications and Engagement, Royal Academy of Engineering
Jo oversees the full spectrum of communications, public engagement and events for the Royal Academy of Engineering, including the Academy's flagship campaign to encourage more young people to consider a career in engineering, This is Engineering, and the Ingenious public engagement with engineering grant scheme. She is a member of the National Forum for Public Engagement with STEM, and the Tomorrow's Engineers Code Thinking Group. She has also served as a Stakeholder Advisory Board member for the government's Year of Engineering (DfT), and an Advisory Board member for the Public Attitudes to Science survey.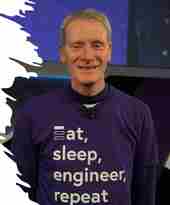 Sir Julian Young
President, The Institution of Engineering and Technology (IET)
Sir Julian Young is a founding member of The Tomorrow's Engineers Code and chairs its Advisory Board. He also is the President of the Institution of Engineering and Technology and recently retired from the Royal Air Force (RAF) after 40 years of service as an Engineer Officer. In his last post, he was Director-General Air within the Defence Equipment & Support (DE&S) organisation in the Ministry of Defence (MOD). In this role, he led some 2,265 military and civilian specialists and was responsible for putting to work some £3.7 billion annually on equipping and supporting all the MOD's fixed-wing aircraft. He was a member of the Air Force Board and the RAF's Chief Engineer, and he had a MOD-wide role concurrently as the Defence Engineering Champion. He was appointed as a Fellow of the Royal Academy of Engineering in 2016. He was awarded a KBE in 2020, a CB in 2013 and an OBE in 2000.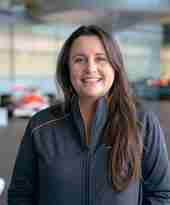 Kate O'Hara-Hatchley
Head of Early Careers, D&I and Development, McLaren
Kate works at McLaren Racing as their Head of Early Careers, D&I and Development. As part of this role she is responsible for the McLaren Racing Engage programme which brings together an alliance of expert partners whose aim it is to inspire, engage and develop a diverse pipeline of talent for the motorsports industry. A passionate early careers expert, she has worked in the early careers space for most of her career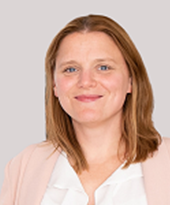 Lauren Mistry
Director of Impact, Strategy & Communications, Youth Employment UK
Lauren has worked in HR, recruitment and careers services since 2008 and is passionate about ensuring that young people have the support and services that they need to progress. Lauren oversees the strategy, impact and communications for Youth Employment UK as well as the content management, ensuring that the information shared with young people meets their needs. Lauren has led key research projects as part of her role, exploring employability skills in our 2017 literature review, supporting the Role of the family in social mobility report published in 2018 and leads on the Youth Voice Census.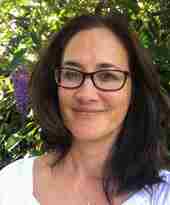 Marianne Shelton
Public Engagement Lead, UK Research and Innovation (UKRI)
Marianne Shelton is a Public Engagement Lead at UK Research and Innovation (UKRI) with responsibility for programmes to engage young people with research and innovation. She started her career working in scientific research, then moved to the civil service working for 15 years in various science-related roles.
Mark McBride-Wright
Founder, EqualEngineers
Mark is a chartered chemical engineer with a specialism in health and safety. As an openly gay engineer, Mark has championed change across engineering through his social enterprise InterEngineering. Mark founded EqualEngineers in 2017 to connect inclusive employers with diverse talent in engineering and technology. He runs careers fairs, conferences, the annual Engineering Talent Awards, and recently established the flagship Pathways Programme supporting minoritised engineering students into employment. Mark's research interests look at masculinity in engineering, and how physical safety models present a new mode of engagement through psychological safety for embedding inclusive cultures and addressing the high male suicide rates in engineering. Mark is the recipient of numerous accolades including being listed #2 in the 2015 Financial Times Future LGBT Leaders list and named "Corporate Rising Star" at the 2016 British LGBT Awards. Mark is the recipient of the prestigious 2022 Rooke Award from the Royal Academy of Engineering for his work in promoting engineering to the public.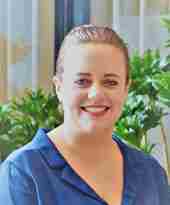 Natalie Tickle
Head of Programmes, Heart of the City
Since March 2017, Natalie has been Head of Programmes at Heart of the City – a charity supporting SMEs to develop their responsible business programmes. Natalie has 20 years of experience of working in the charity sector and responsible business roles. Natalie spent 12 years working within the insurance sector developing strong charitable partnerships that supported local communities and had strong charitable and business benefits. Before her CSR roles, Natalie worked in the fundraising teams of Addaction and Médecins Sans Frontières.
Neil Robertson
Chief Executive, NSAR
Neil joined the National Skills Academy for Rail (NSAR) in 2015, from the utility sector where he was CEO of the Energy & Utility Skills Group. Before that he was CEO of the British Institute of Innkeeping, a professional body and awarding organisation. Prior to these sectoral CEO roles, he held senior positions in government departments for education and business where had responsibilities in skills, employability, English and migration, regional economic development and European Structural Funds.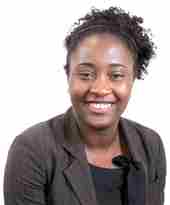 Nike Folayan
Technical Director, Railways Division, WSP
Nike Folayan is chartered electronics engineer with a doctorate in electronics engineering. Nike is currently Technical Director and the Technical Discipline Leader for Communications and Control within the Railways Division of WSP, an engineering consultancy where she leads a team of telecommunications engineers working on a variety of projects within the transport industry including railways and the highways projects in the UK, Australia, Middle East and Africa. Nike chairs AFBE-UK a not for profit organisation which aims at challenging and inspiring people of Black and Minority ethnic origin to enter the field of engineering, make enhanced contributions to their respective fields, and to local communities using engineering as a platform.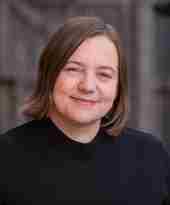 Paula McMahon
Regional Supervising Officer, Sir Robert McAlpine
Paula started life as a civil engineering apprentice, her work on many high profile projects which has gained her Chartered Fellowship of the ICE and CMI. Paula firmly believes we need to inspire our next generation to be diverse, sustainable, equitable and collaborative. She is the driving force behind Engineering Together which brings together a wide selection of UK and International Engineering Institutions and bodies to raise awareness and understanding of engineers and engineering. Paula's work in the industry and education has earned her many Awards and accolades including the prestigious European WICE Award Lifetime in Engineering for 2021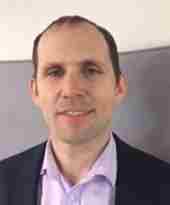 Richard Winter
Education Manager, HS2
Richard is an education manager, leading on the HS2 Education Programme, which aims to stimulate interest in STEM subjects and careers and inspire young people from underrepresented groups to consider transport infrastructure related careers. This programme encompasses STEM workshops delivered in schools, a network of volunteer Education Ambassadors who support school careers activities, and opportunities for young people to visit our offices, for mentoring and work experience placements.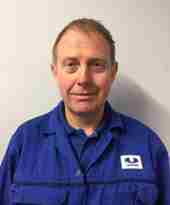 Rob Dodds
Training Academy Controller, Unipres (UK) Limited
Rob has worked for Unipres (UK) Limited for over 20 years initially working in the Die Maintenance/Engineering Department, he was able to study for a teaching qualification during this time. He was moved into the Training Department 7 years ago to coordinate all the apprentices they have on site. Unipres became an employer provider opening their own Training Academy in 2017 which he is now the Controller of. Rob is in charge of the delivery of quality apprenticeship programmes and upskilling existing current employees. School engagement is a big part of the role as this is the area where Unirpres feels the future talent pipeline of employees will come from to maintain a highly trained workforce.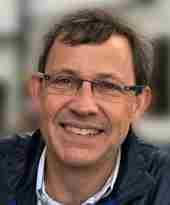 Simon Earnshaw
Chemical Engineer, Air Products
Simon is a chemical engineer with a long career at Air Products working in a variety of engineering, operations and business roles. Fortunate to have had the opportunity to live and work in many countries in the EU, US and Asia and have experienced first-hand the value engineers from a very wide variety of backgrounds and cultures bring to our organisation. Skills that become ever more important and in demand as both our product and customer portfolio expand to meet the worlds sustainable energy challenges.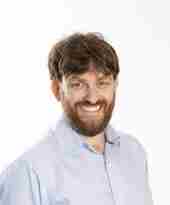 Steven Rossiter
Technology Consultant
Steven Rossiter is an experienced technology executive, entrepreneur, and angel investor. In 2014 Steven founded AgileTek Engineering, a subsea engineering and software development consultancy, which was acquired by Tekmar Group plc in 2018. Steven is currently working with a computer vision and AI start-up based in London and serves on the board of EngineeringUK as a trustee helping the organisation achieve its goal of getting more young people and especially those from under-represented groups interested in engineering and technology careers.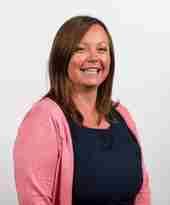 Tina Cator
Corporate Communications Business Partner, VolkerRail
Tina is a communications professional, with over a decade of rail industry experience. As well as promoting VolkerRail as a Tier one rail contractor, Tina promotes the rail industry as a career path to students and young professionals, working closely with new entrants to understand their journey, finding the correct platforms for these stories to be shared to help to drive change around a career within rail. Tina is also the VolkerWessels UK's lead for Routes into Rail, helping to spearhead an industry wide approach to tacking the skill shortage within the rail sector.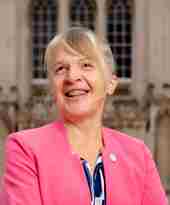 Yvonne Baker
Chief Executive, STEM Learning
A chartered chemical engineer with a background in manufacturing and management consultancy, Yvonne established the STEM Ambassador volunteering programme in 2002. She joined STEM Learning in 2010 and has significantly grown the organisation's reach and impact to become the UK's largest provider of STEM support. STEM Learning works to achieve a world-leading STEM education for all young people across the UK, so benefitting them, their communities and the UK economy. Alongside her role at STEM Learning, Yvonne is Chair of Governors at Heworth Grange School, a Trustee of The 5% Club and a member of the Royal Society Education Committee.