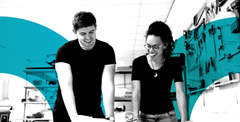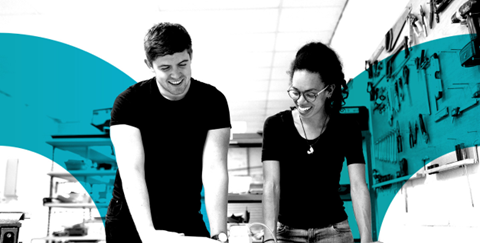 Tomorrow's Engineers Live will comprise of 2 plenaries and 6 sessions, running in two blocks of 3 repeated parallel sessions.
You'll be able to attend 2 sessions in the morning and 2 sessions in the afternoon.
Tomorrow's Engineers Live brings together a host of inspiring speakers ready to share their insight and experience to support impactful engagement across the engineering community.
Introduction (10:00-10:15)

 

Tomorrow's Engineers Live host Fayon Dixon with Sir Julian Young, President of The Institution of Engineering and Technology (IET)

Plenary 1 (10:15-10:55) - Why working together to inspire young people in engineering matters

Speakers:

Barry Andrews, HR Manager, Kenard Engineering
Paula McMahon, Civil Engineer, Sir Robert McAlpine
Marianne Shelton, UKRI
Jim Smith, Headteacher
Andy Sweeting, Head of Transport Labour Market and Skills, Department for Transport

Morning sessions (11:00-11:40 and 11:50-12:30)

All sessions began at 11:00-11:40 and were repeated at 11:50-12:30.

Session 1: The challenge: the nature and scale of engineering engagement needed to reach all young people

Speakers:

Dr Hilary Leevers, Chief Executive, EngineeringUK
Yvonne Baker, Chief Executive, STEM Learning

 

Session 2: Effective collaboration

Speakers:

Amit Kotecha, Senior Campaigns Manager, Network Rail
Tina Cator, Corporate Communications Business Partner, VolkerRail
Neil Robertson, Chief Executive, NSAR
Richard Winter, Education Manager, HS2

 

Session 3: Showcasing modern engineering

Speaker:

Jo Trigg, Director of Communications and Engagement, Royal Academy of Engineering

Plenary 2 (13:30-14:10) - Reaching beyond the stereotype

Speakers:

Caroline Maston, Teacher, Lighthouse School
Nike Folayan, Technical Director, Railways Division WSP
Lauren Mistry, Strategy, Impact & Comms Director, Youth EmploymentUK
Dilani Selvanathan, Research and Development Engineer at Herotech8
Simon Earnshaw, General Manager Supply Chain and Logistics, Air Products

Afternoon sessions (14:20-15:00 and 15:10-15:50)

All sessions began at 14:20-15:00 and were repeated at 15:10-15:50.

 

Session 4: Targeting and delivering to diverse groups

Speakers:

Mark McBride-Wright, Founder, EqualEngineers -
Kate O'Hara-Hatchley, Head of Early Careers, D&I and Development, McLaren

 

Session 5: Delivery with impact

Speakers:

Fiona Dyer, Shell UK National STEM Programme Manager
Alex Stutz, Research Manager, CFE (Research and Consulting) Ltd

 

Session 6: Harnessing the power of SMEs

Speakers:

Caroline Murray, Founder and Director, Calm Engineering
Natalie Tickle, Head of Programmes, Heart of the City
Rob Dodds, Training Academy Controller, Unipres (UK) Limited
Steven Rossiter, Technology Consultant

Close: Thank you and next steps

Speaker:

Dr Hilary Leevers, Chief Executive, EngineeringUK

Drinks and networking reception (16:00-17:00)