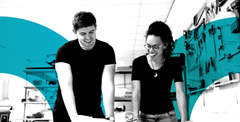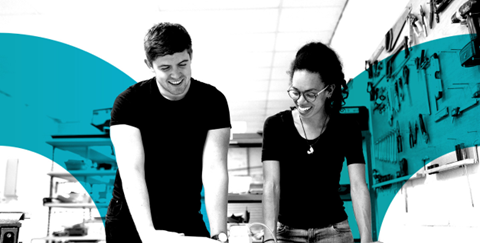 The case for increasing both the number and diversity of the engineering workforce is compelling and, with research showing the positive impact of STEM careers activity on young people's understanding of engineering and their likelihood to consider an engineering career, Tomorrow's Engineers, led by EngineeringUK, brings together resources to support practitioners in getting the most out of their engagement activity.
We want Tomorrow's Engineers to include content that is useful to everyone who funds or delivers engineering engagement activity
We have curated information and guidance on a range of topics, from guidance on ensuring your activity is accessible to all young people, to resources to support you in presenting a compelling picture of engineering careers in the 21st century. Learn what considerations to take when running virtual events, or discover suggestions on how best to evaluate your activity with young people to help you learn more about what works.
We aim to build and share a range of tips, resources, guidance and evidence to help improve practice, as well as highlight collective campaigns and joined up activities. All designed to improve collective impact.
As Tomorrow's Engineers grows, we want to hear from you about the resources you have found useful and what you'd like to see added. Feel free to contact us with your suggestions and to share any insights.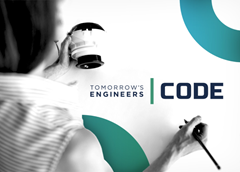 Tomorrow's Engineers Code
Launched in October 2020, the Tomorrow's Engineers Code is a commitment to work toward common goals to increase the diversity and number of young people entering engineering careers. As part of a robust approach to increasing collective impact, Code Signatories make four pledges about their approach to funding, designing, delivering, and learning from engineering inspiration activities. 
Tomorrow's Engineers Week
Tomorrow's Engineers Week, which takes place annually, usually during the first week of November, is a week-long celebration of engineering designed to highlight to young people that engineering is a creative, problem solving, exciting career that improves the world around us.